One Of The Best Hair Salons In Medford Oregon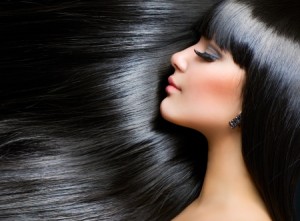 Are you on the search for a new hair salon in Medford? Did your hair stylist disappear and leave you hanging? Or maybe you're just ready for a change to a new hair dresser and a new scene at a different beauty shop?
What ever the reason you need a new hair salon you have come to the right place.
Sonja Beal has been cutting hair for over 24 years. During that time she has amassed an almost cult like following, which is why almost all of her business is referral based. People love the quality and creativity she offers when comes to the styling of their hair. The fact that she has a fun, outgoing and magnetic personality is truly the cherry on top of your hair styling experience.
Unlike those "chain" hair cut places that only cut hair with a single pair of scissors. Sonja employs a wide range of hair cutting tools to style your hair. Scissors, shears, texturizing scissors, notching scissors, razors, clippers, edger's and feather razors all help Sonja give you the cut and style you are looking for.
What are you looking to have done with your hair? Cut, style, color, perm, extension, weave, straightening, colored tips, braiding, up dos? What ever your needs are for your hair Sonja can provide. You can feel confident in knowing you will get what you want and ask for.
Only the top products will be used in your hair. Sonja has been using and testing these products for years and only trusts her clients hair to a select few companies, Paul Mitchell, Joico and Marrakesh. All of the products have won numerous awards from the industry and are the top choices for many other salons.
Should you choose to purchase products from Cuttin Up Studio, Sonja will show you exactly how to use them, when to use them and how often to use them. These products can keep your hair looking as good as it did the day you walked out of the salon.
What are you waiting for? Call Cuttin Up Studio and book an appointment with one of the best hair stylists at one of the best hair salons in Medford Oregon.
Cut and Style
Service

Price
Women's Cut with No Style
$25
Women's Cut with Light Style
$35
Women's Cut with Set
$40
Mens Cut
$25
Children Cut 7 and Under
$16
Mustache and Beard
$15
Shampoo Set
$30
Braiding
$20
Up Do's
$70
Chemical Services
Service
Price
Wash and Wear Perm
$75
Perm with Light Style
$80
Perm with Set
$90
Spiral Perm (2-3 hours)
$145
Straightening
$75
Ex-Solution
$15 each
Upgraded Perm
$15 more
Women's Color
$50
Mens Color
$50
Partial Weave
$75 each
Full Head Weave
$155
Mens Tip Blonding
$50
Extra Color or Bleach
$20 each
Add a Set to Any Color Services
$25
Deep Conditioning Treatment
$25
See Technician For Exact Pricing
Body Piercing in Medford Oregon - Mother Approved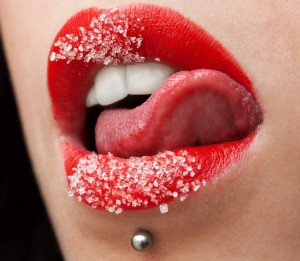 Looking for body piercing in Medford? Cuttin Up Studio is a great alternative to the local tattoo parlors. Our family friendly salon is mother approved and we only pierce above the belt line.
Sonja Beal has been performing piercing in Medford for 26 years, is state licensed and keeps up with the trade and best practices through yearly education. Virtually all of her clients are by referral only.
If it is above the waste she will pierce it.
Ear: Lobe, upper lobe, helix, industrial, snug, orbital, outer conch,  transverse lobe, anti-tragus, inner conch, tragus, daith, forward helix, rook.
Lip:  Labret, Monroe, medusa, vertical labret, snake bites, angel bites, cyber bites, dahlia bites, canine bites, spider bites, dolphin bites and shark bites.
Tongue: Smiley, vertical, double, under tongue
Nose: nostril, high nostril, septum
Eyebrow: standard
Nipple : standard
Belly Button: standard
Microdermal: body art
What are you waiting for? Call Cuttin Up Studio to schedule an appointment today. A great alternative to tattoo parlors when you want a piercing in Medford OR. Enjoy and relax in the family friendly atmosphere today and feel comfortable knowing you are in the hands of a professional.
| Service | Price |
| --- | --- |
| Beauty Mark | $25 |
| Nose | $25 |
| Dermal | $35 |
| Eyebrow | $25 |
| Labret | $25 |
| Navel | $25 |
| Lip | $25 |
| Septum | $25 |
| Tongue | $25 |
| Smiley | $25 |
| Madusa | $25 |
| 1 Nipple | $25 |
| Both Nipple | $50 |
| Conch | $25 |
| Ear Cartlidge | $25 |
| Earlobe | $25 |
| Both Earlobes | $50 |
| Helix | $25 |
| Daith | $25 |
| Industrial | $50 |
| Rook | $25 |
| Tragus | $25 |
| Under Tongue | $25 |
| Surface to Surface | $50 |
Top Nail Salon In Medford Oregon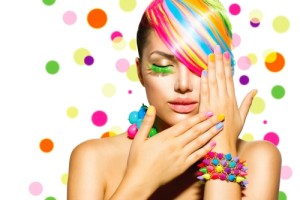 Just like your hair, your nails are an extension of you and your personality. Let our nail techs give your nails the look, color and style you want. From simple nail repairs to full manicures and pedicures are nail techs do it all.
Our nail salon is anything but cookie cutter. We are very creative with our nail designs and with over 350 nail polish colors to choose from you are sure to get the look you desire. We can even custom mix different colors and glitters of your choice.
While other nail salons may take up to two hours. We typically can have you in and out within an hour. Plus you will really enjoy your time here as both Dusti and Katie are super friendly, super fun and truly enjoy spending time chatting with their customers.
Get your hands and feet looking their best with our full service nail salon:
What are you waiting for? If you are looking for a fun and friendly nail salon in Medford that will get your nails looking their best, call Cuttin Up Studio now.
| Service | Price |
| --- | --- |
| Gel polish | $35 |
| Multicolor Set | $50 |
| Drill Out & Change Color | $50 |
| Acrylic Removal | $20 |
| Acrylic Toes | $40 |
| Manicure | $40 |
| Pedicure | $45 |
| Toe Nail Trim | $15 |
| Polish Change | $25 |
| Nail Repair | $7 |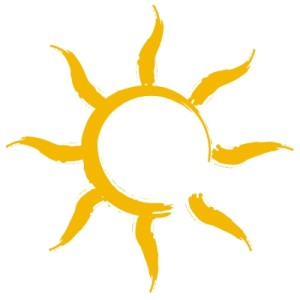 In order for Cuttin Up Studio to be a one stop shop for all of your beauty needs we offer tanning at our salon as well. Need to add some color to your skin before a vacation? Want to keep that tan you've worked so hard on during the summer? Or maybe you just like having that sexy glow to your skin that a tan provides. What ever the reason for wanting a tan we have you covered.
We offer three Wolff lay down tanning beds. Our bulbs are changed yearly at which point they are usually only at half life. This means you get powerful bulbs to bring about that sexy tan every time you are in. Our beds are fully maintenance every three months whether they need it or not. And we are inspected yearly.
We offer a variety of plans to suit your needs. Pay by the tan, purchase minutes, or pay by the month.
If you are looking for an affordable tanning salon in Medford with powerful bulbs give us a call today.
| Service | Price |
| --- | --- |
| One Month Tanning | $30 |
| Single Tan | $5.00 |
| Five Tans | $20 |
| Ten Tans | $30 |
| Twenty Tans | $50 |
| 60 Minutes | $13 |
| 100 Minutes | $20 |
| 150 Minutes | $30 |
| 200 Minutes | $40 |