One Of The Best Hair Salons In Medford Oregon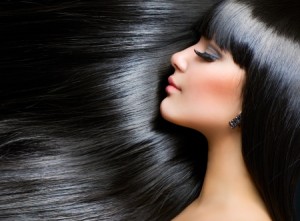 Are you on the search for a new hair salon in Medford? Did your hair stylist disappear and leave you hanging? Or maybe you're just ready for a change to a new hair dresser and a new scene at a different beauty shop?
What ever the reason you need a new hair salon you have come to the right place.
Sonja Beal has been cutting hair for over 24 years. During that time she has amassed an almost cult like following, which is why almost all of her business is referral based. People love the quality and creativity she offers when comes to the styling of their hair. The fact that she has a fun, outgoing and magnetic personality is truly the cherry on top of your hair styling experience.
Unlike those "chain" hair cut places that only cut hair with a single pair of scissors. Sonja employs a wide range of hair cutting tools to style your hair. Scissors, shears, texturizing scissors, notching scissors, razors, clippers, edger's and feather razors all help Sonja give you the cut and style you are looking for.
What are you looking to have done with your hair? Cut, style, color, perm, extension, weave, straightening, colored tips, braiding, up dos? What ever your needs are for your hair Sonja can provide. You can feel confident in knowing you will get what you want and ask for.
Only the top products will be used in your hair. Sonja has been using and testing these products for years and only trusts her clients hair to a select few companies, Paul Mitchell, Joico and Marrakesh. All of the products have won numerous awards from the industry and are the top choices for many other salons.
Should you choose to purchase products from Cuttin Up Studio, Sonja will show you exactly how to use them, when to use them and how often to use them. These products can keep your hair looking as good as it did the day you walked out of the salon.
What are you waiting for? Call Cuttin Up Studio and book an appointment with one of the best hair stylists at one of the best hair salons in Medford Oregon.
Cut and Style
Service

Price
Women's Cut with No Style
$25
Women's Cut with Light Style
$35
Women's Cut with Set
$40
Mens Cut
$25
Children Cut 7 and Under
$16
Mustache and Beard
$15
Shampoo Set
$30
Braiding
$20
Up Do's
$70
Chemical Services
Service
Price
Wash and Wear Perm
$75
Perm with Light Style
$80
Perm with Set
$90
Spiral Perm (2-3 hours)
$145
Straightening
$75
Ex-Solution
$15 each
Upgraded Perm
$15 more
Women's Color
$50
Mens Color
$50
Partial Weave
$75 each
Full Head Weave
$155
Mens Tip Blonding
$50
Extra Color or Bleach
$20 each
Add a Set to Any Color Services
$25
Deep Conditioning Treatment
$25
See Technician For Exact Pricing